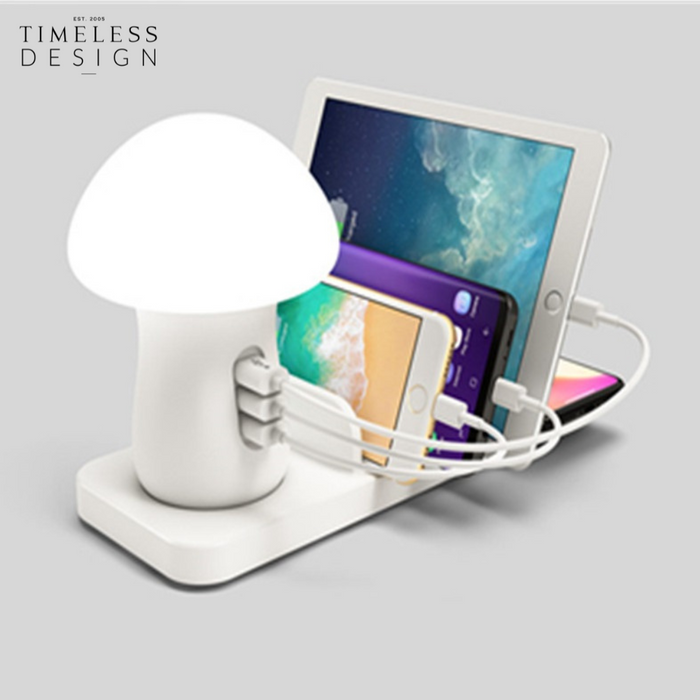 Opus 3 USB Port Charges W/Qualcomm Quick Charge 3.0
Sold out
Original price
RM99.00
-
Original price
RM99.00
Opus 3 USB Port Charges W/Qualcomm Quick Charge 3.0
Multiple Function USD Charger
: Opus 3 USB Port Charges W/Qualcomm Quick Charge 3.0 is wireless charges with 3 ports USB Output. This charges is set worless fast charges, QC 3.0 Quick Charge and USB2.1A/1A regular charges in one, it supports the charging methods of most of moblie and other electronic products. Withe 45 watss Max. power, it can chrage 4 devices at the same time.
Tidy & Organized
: This cpmpact charging stand keeps all devices in one place, providing a solution of cleanness and order. There is no need to plug many charges on your power outlet fir each of your devices, no more cluttered cable, practical and convenient.
LED Soft Light Lamp
: White/Warm colour LED lamp with translucent silica gel lamp shade, the light is soft and not dazzling.
Huge Practicability & Wide Application
: Compatible for most of 5V- charged devices, abd it can be widely used indoor at home or office
Dimensions : W25XD9.5XH16.5cm
Carton Size : W26XD10.5XH13.5cm
Material (Finish) : 

Plastic (ABS) +Silica gel + PC in White color
High strength and high temperature resistant PC
Fireproof material
Rated Input: 100-240V 50-60Hz
Rated Maximum Total Output: 5V-1A/2.4A QC3.0 fast charge 9V-7A
A Maximum Output: 5 v 2A (max)
1*2 Ports USB Charger Station
Wirless Charges : 10W Max (Fast Charges)
1*LED Mushroom Lamp 35W/0.7A
1*Charger Organizer
AC Power Cable Length: 1.2m
Plastic (ABS) +Silica gel + PC in White color
High strength and high temperature resistant PC
Fireproof material
Rated Input: 100-240V 50-60Hz
Rated Maximum Total Output: 5V-1A/2.4A QC3.0 fast charge 9V-7A
A Maximum Output: 5 v 2A (max)
1*2 Ports USB Charger Station
Wirless Charges : 10W Max (Fast Charges)
1*LED Mushroom Lamp 35W/0.7A
1*Charger Organizer
AC Power Cable Length: 1.2m

Features : 

Multiple USB Charger Station
LED Desk Lamp
3.0 Qualcomm Quick Charges
Wirless Charges
Charging Stand Organizer 
Over current Protection
Over Voltage Protection
Short Circuit
Intelligence
Click to know about the delivery information