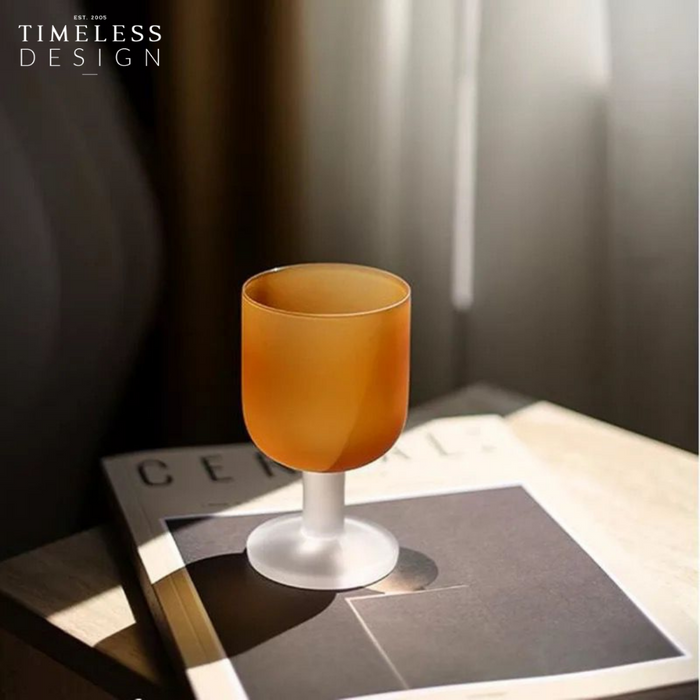 Vala Frosted Wine Glass
Sold out
Original price
RM39.00
-
Original price
RM39.00
Vala Frosted Wine Glass put a bit of color into your dinner table and kitchen. These classic wine glass in the simple and modern style that highlights the high-end atmosphere and your personality. High quality handmade shaped and hand blown by artisans using traditional methods and enhancing them with a sleeker shape, to ensure the lightness and thinness of the wine glass while enhancing its toughness and wear resistance.

All purpose glass with this glass you can taste all wines, whether it's a Bordeaux with a gradual aroma or a white wine with a full-bodied aroma, all are equal here!
The glass is using a high borosilicate glass material, this special glass materials with high strength, high hardness, high light transmittance and high chemical stability, hand-blown. the heat-resistant (up to temperature 130 ℃) and cold-resistant (temperature -20 ℃).
The glass is frosted design, healthy non-toxic, multi-purpose, can contain a creative vase for storage, can be a hydroponic vases and candle holders. style and unique. 
Dimensions: Φ7.5XH11cm / Capacity: 250ml
Material (Finish) : High borosilicate corrugated glass
Click to know about the delivery information